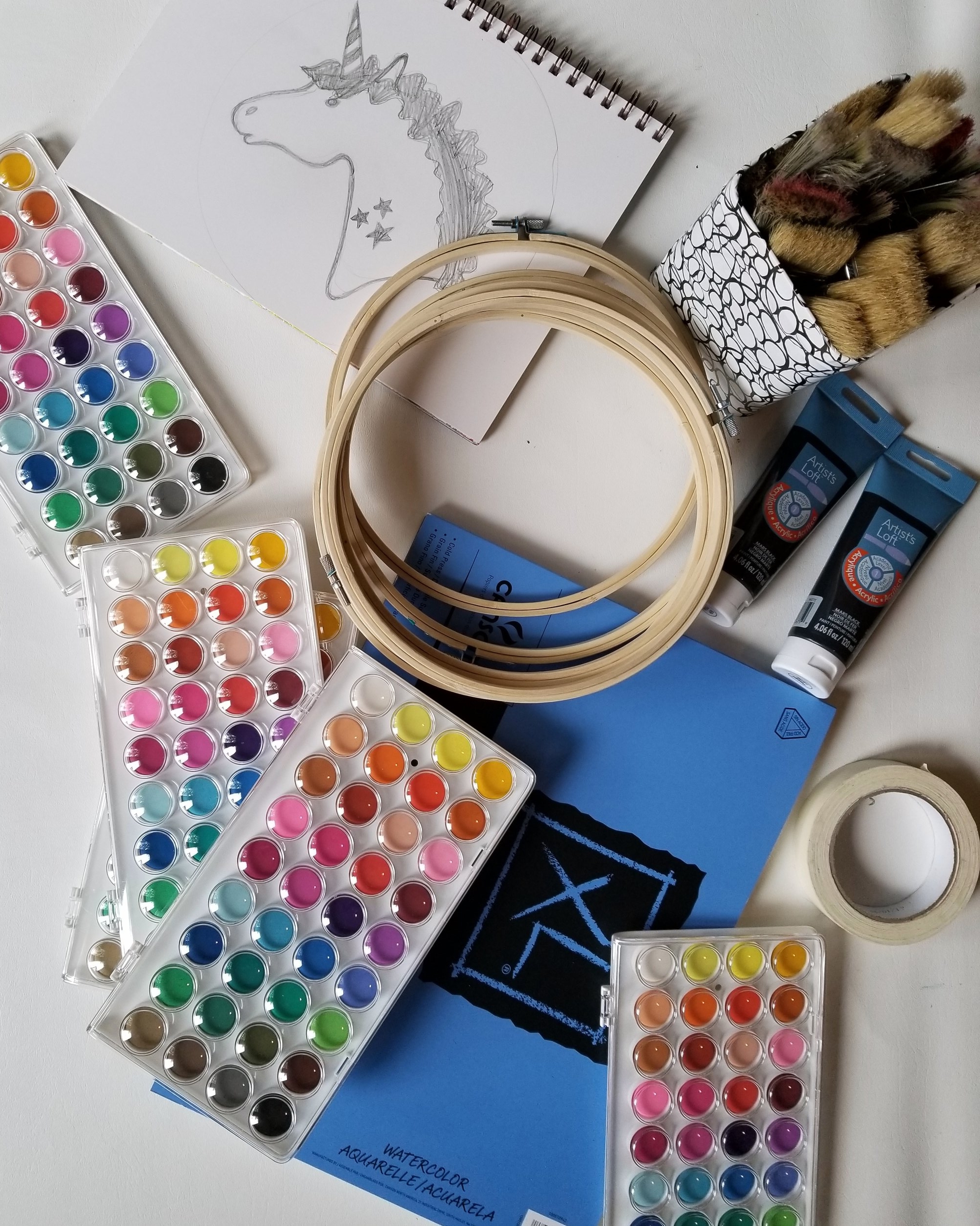 The Unschooled Artist - Little Kids // An Art Survey Class
I am thrilled to be offering a kid's class designed for unschooling and homeschooling families! I am passionate about teaching kids to express themselves artistically, and I love seeing the joy and pride on a child's face when they create original work. I am grateful to have art in my life, and I am excited to share it with the next generation of artists and creative thinkers!
The Unschooled Artist is is a month long survey course and we will use a different medium each week. The projects in this course will be process based. Meaning, the kiddos will get a brief intro to the materials we'll use that day, and then will be free to do as they please with them. I will monitor the class and help as needed, but these classes will be all about the creative experience.
//
When: Wednesday or Thursday mornings
Where: Jane's Home Studio, South West Raleigh, NC
Who: I offer three different sessions // Toddlers (2-5), Little Kids (5-9), and Big Kids (9-14)
Course Fee: The fee varies depending on the number of classes that month and the length of the class. The fee is all inclusive and covers all materials.
Parent Participation: Optional. You are welcome to stay in the studio for the entire class, drop your kid off and take some me (or fewer kids) time, or stay close by and check in a few times. It is entirely up to you and your kiddo.
Have a vacation planned during one class? No worries, just email me before registering and I will send you a discount code for that class.
//
October Session:
Week 1: Watercolor resist
Week 2: Intro to mixed media
Week 3: Color mixing with acrylics
Week 4: Clay sculpture
Week 5: Scratch Art
Class size is limited to 3-5 (Depending on age). Register or ask me a question.
about Jane Cheek - Art teacher
It all started when...I was a kid! I have always had a love for making art. I was in middle school when I began babysitting and volunteering at my church's summer camps. I loved making art with kids. When I got to high school, I had an amazing art teacher who inspired me, believed in me, and encouraged me as an artist. I majored in Art Studies at NC State and minored in Business. During college, I helped create a non-profit organization that worked with the children from Raleigh's Passage Home. We wrote grants and raised money to take the kids from the organization on several field trips each year and have monthly arts and crafts classes. I taught art for the Wake County Boys & Girls Club summer camp my senior year at NCSU. After graduating, I got a job teaching art at a Charter School in Durham and recieved my teaching license through East Carolina University. I taught over 750 students a week for five years! When my oldest child was born, I decided to stay home for a few years. One child turned into three, and a few years turned into 6! Somewhere along the way, we discovered unschooling and decided it was the perfect fit for our family. In 2017, my youngest child turned 2 and I was ready to get back to art! I now work in my home studio and exhibit art all over the Triangle. I have volunteered as an art booth coordinator for Artsplosure, hosted toddler + caregiver art classes at Grow Boutique in Cary, and taught arts + craft classes at Read With Me in Raleigh. I am thrilled to now be offering small group classes in my home studio!